Welcome to the Larkhill Pet Store.
We are based in Larkhill, within the Post Office, about 20 miles from the medieval city of Salisbury. We are perfectly positioned just off the A303, so if you're looking for supplies for your pets... then look no further.
From Monday 6th April 2020, our opening times will be:
​
Monday - Friday 08:30hrs - 12:30hrs
Saturday: 08:30hrs - 12:00hrs
​
These are the same opening ours as our Post Office.
The UK's No 1 flea and tick protection
BIRDS
IN-STORE
STOCK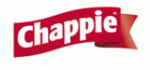 & MANY MORE
DOGS
CATS
CHICKENS
FURRY
FRIENDS
& MANY MORE
RABBITS
CONTACT US
We're here to help!
Larkhill Post Office & Pet Store
The Packway
Larkhill
Salisbury
Wiltshire
SP4 8PY
​
Tel: 01980 595585
Mob: 07887 505413
We are an independent pet store stocking all major brands of pet food and accessories - and many others that you may not have heard of. We cater instore for dogs, cats, small animals, caged and wild birds. For all other pets, see our web shop which carries over 18,000 products and your purchases will be delivered to our store next working day.
In store we try to stock unusual pet accessories and our lines constantly change so there is always something different to tempt you and your pet - we try to be different to the soulless large pet supermarkets.
Find us in the Post Office on the Packway Shopping Parade at Larkhill where there is ample FREE parking.
​
THE PET STORE